PRESTIGIOUS PROPERTIES TO BE CONSTRUCTED – 2023
DIRECT SALE WITHOUT MEDIATION COSTS
Detached and semi-detached villas and cottages 100 meters from the sea, expected energy class A4.
The design of all the properties includes: large open space with windows consisting of a dining room and a relaxation area. Sleeping area made up of double bedrooms and nice bathrooms with shower. Large French windows with double glazing and PVC window frames that let in a lot of light. Outside, the house is completed by a large private garden and a spacious panoramic veranda overlooking the sea and the island of Tavolara. Installation of radiant air conditioning system (hot/cold) with heat pump and photovoltaic system.
The project is by a well-known Rimini architect with the possibility of customizing the interior spaces. The typical details of Sardinian architecture are combined with the modern construction lines of the villas, in total respect of the surrounding environment (energy class A4). Prestigious finishes with a refined architecture for an atmosphere of high brightness which at the same time ensure total privacy.
The villas of Baia Sant'Anna are in elegant harmony with the silence and unspoilt nature that surrounds them.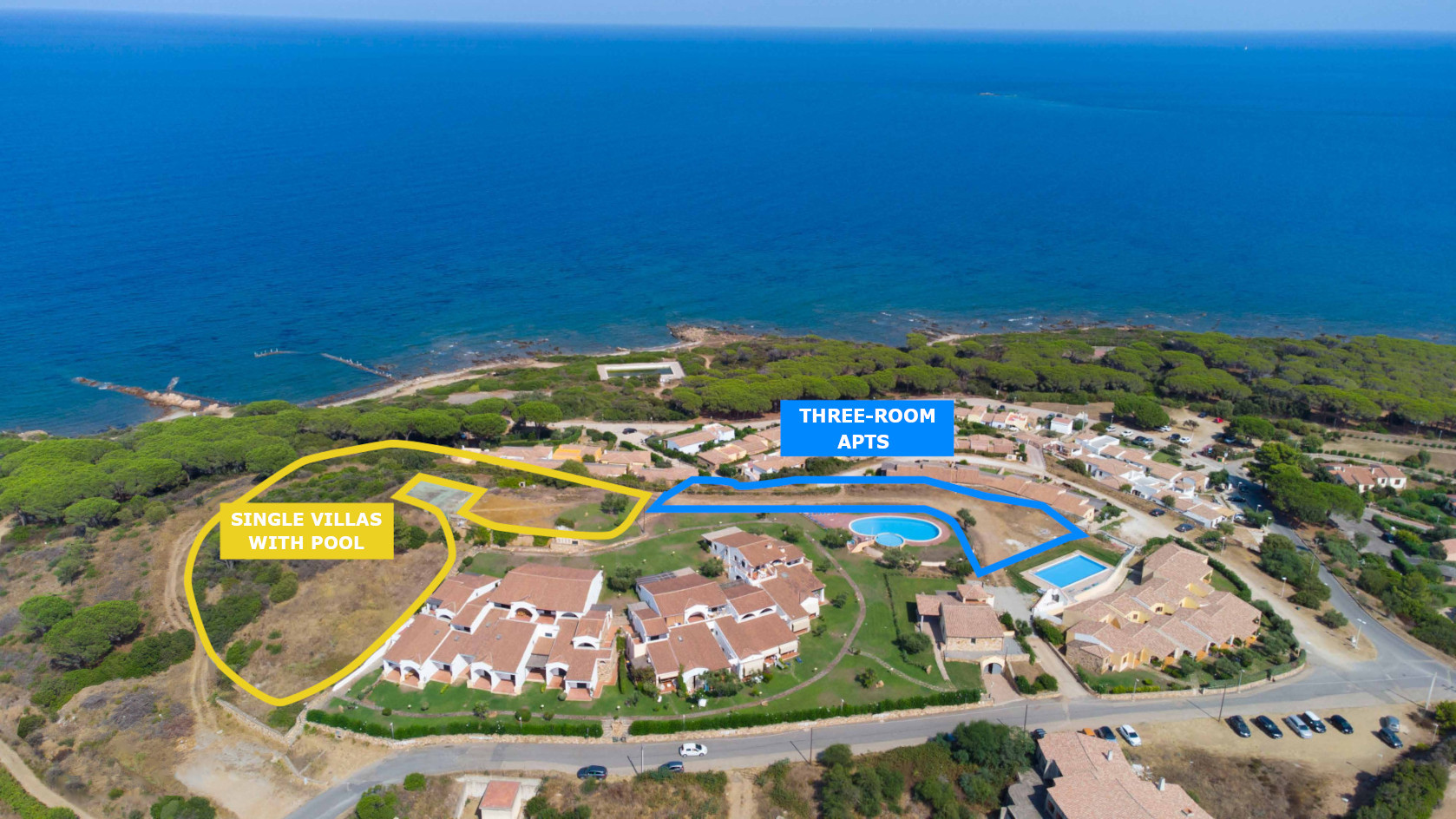 THREE-ROOM APARTMENTS
NEXT CONSTRUCTION HOUSE 100 METERS FROM THE SEA Bright semi-detached semi-detached house with large open space with
[more]
NEXT CONSTRUCTION HOUSE 100 METERS FROM THE SEA Bright semi-detached semi-detached house with large open space with
[more]
NEXT CONSTRUCTION HOUSE 100 METERS FROM THE SEA Bright semi-detached semi-detached house with large open space with
[more]
NEXT CONSTRUCTION HOUSE 100 METERS FROM THE SEA Bright semi-detached semi-detached house with large open space with
[more]
NEXT CONSTRUCTION HOUSE 100 METERS FROM THE SEA Bright semi-detached semi-detached house with large open space with
[more]
NEXT CONSTRUCTION HOUSE 100 METERS FROM THE SEA Bright semi-detached semi-detached house with large open space with
[more]
SINGLE VILLAS WITH SWIMMING POOLS
SINGLE FAMILY VILLA WITH POOL – NEXT CONSTRUCTION 100 METERS FROM THE SEA Bright detached single-family villa
[more]
SINGLE FAMILY VILLA WITH POOL – NEXT CONSTRUCTION 100 METERS FROM THE SEA Bright detached single-family villa
[more]